Provide Practical Items for Families Experiencing Crises
When an individual or family hits hard times, the last thing we want them to worry about is how to access practical items to survive wherever they may be living, whether it be homeless on the street, or living in a car, shelter, or rehabilitation center. We provide nonjudgmental, loving, sensitive, and compassionate support to some of the most vulnerable people in our community…in the hopes that a little hand up will give them the encouragement they need on their journey to a stable and thriving home environment.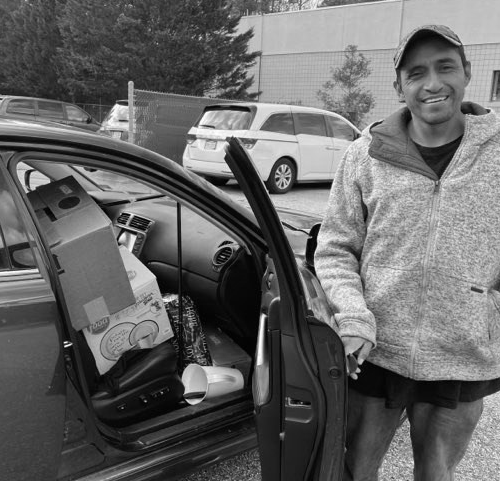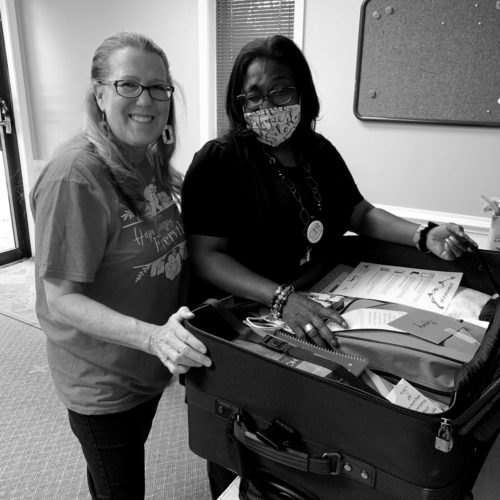 Pack "Cases of Hope" for Released Offenders
We partner with local correctional facilities and programs to provide a fresh start to those entering back into society. Our Cases of Hope program focuses on packing the most needed items as well as providing things that would uplift, encourage, personalize, and entertain on their ride to their next destination. We may never get to meet these individuals, but we are confident that they will feel loved and valued upon opening their "Case of Hope".
Provide Faith-Based and Community Resource Support
Our WeCare program is designed to be the continuation of the care they received from Mercy Mall. Our volunteer team texts all visitors who provide a phone number and offer further prayer support, community resources, and spiritual support in the way of finding a local church, help in reading the Bible they were given, or in answering any spiritual questions. We strive to be a conduit for greater impact and change in the hearts and lives of our clients.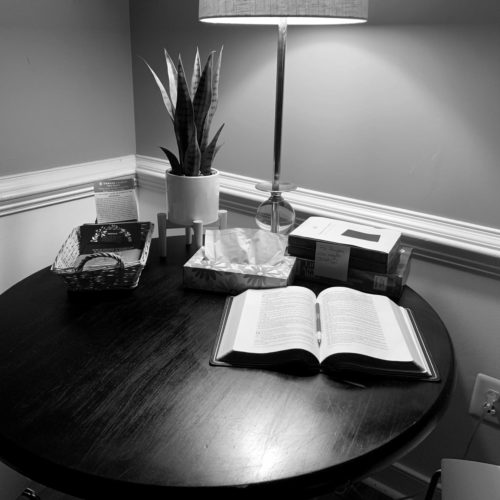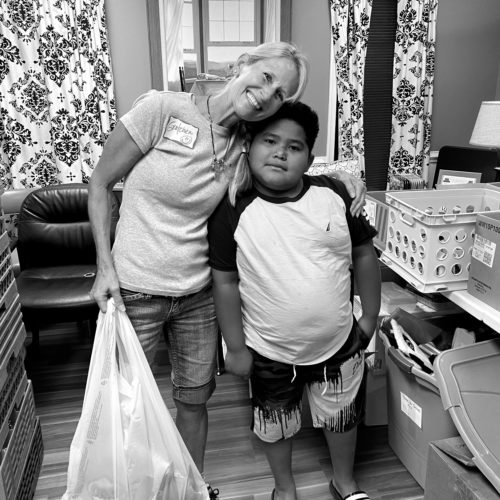 Offer Seasonal Assistance During Back-to-School and Christmas
Two seasons that become an even greater financial burden on the families we serve: Back-to-School and Winter/Christmas. Both of these programs are referral-based and support mainly families with children. There are already many great events/programs in our community that provide this support, so our focus is on filling the gap with items that are not normally distributed.
Host Distribution Events and Collection Drives
The biggest obstacle with meeting the needs of our clients has always been transportation. Our box truck provides opportunities to host pre-pack and drive-through pick up events in any area. These host sites can be where clients are concentrated in and around Richmond or in underserved areas around the region.  We are open to partnering with local school districts or community initiatives in response to a disaster, etc.
The box truck is also used to pick up truck-load donations from local community partners as well as host large collection drives at churches and neighborhoods.  These drives can be initiated by anyone who is willing to coordinate, advertise, and be present during the event.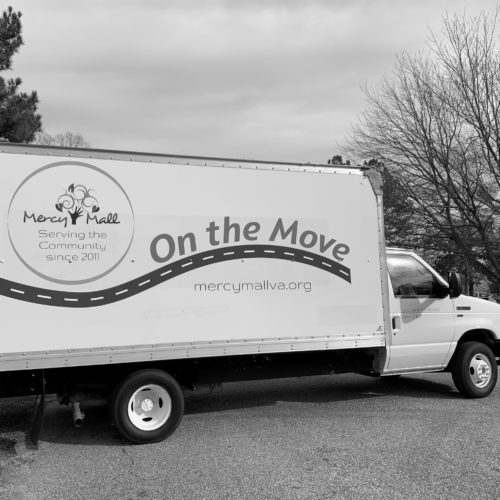 Donate to give hope and encouragement to local families experiencing crises