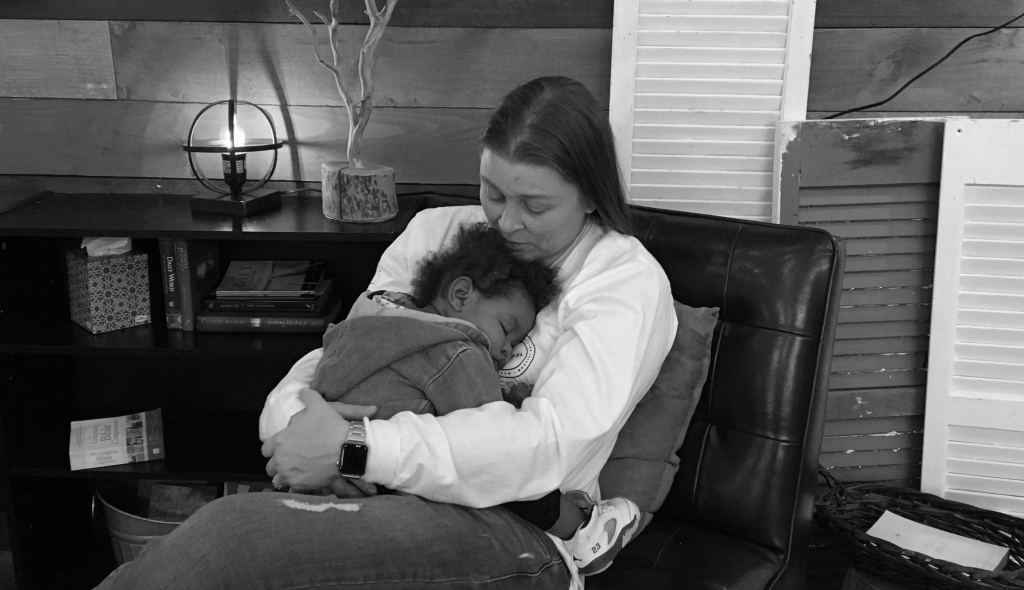 Mission
"To serve the hungry, the homeless, and the hurting by filling practical needs, providing resources, and building relationships"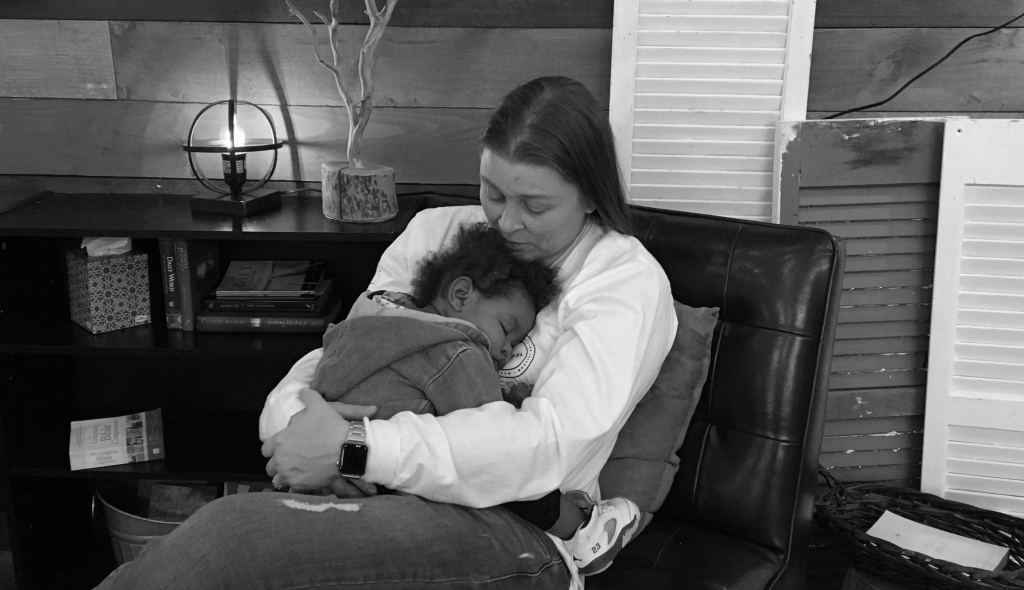 Client Quote
"Good morning I just really want to say thank u for everything u guys gave me. God sent y'all at a time I really needed somebody. I cried and prayed thanking God for hours yesterday while putting my house together and I'm back up and at it this morning." T Jones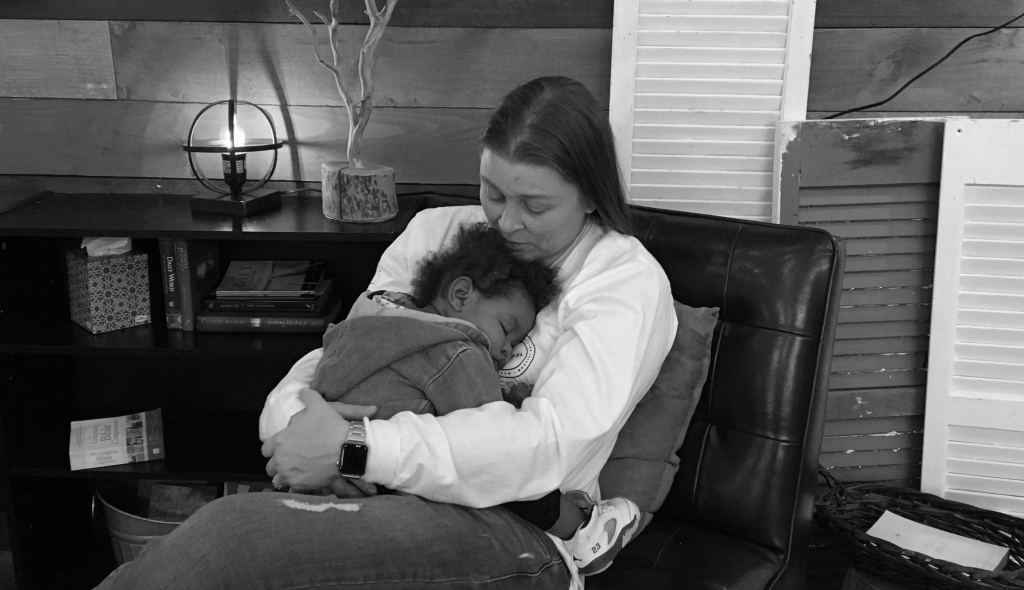 Case Manager Quote
"You are a true Godsend and so appreciate all your help so much!!!💜💜" Pam S, Ministry Worker
Mercy Mall is a ministry offering FREE clothing, housewares, baby items, and more to individuals and families overcoming the many obstacles to home and life stability. Our clients not only need "stuff", but also the unconditional love of Christ. We provide that through encouraging words, hugs, resources, and prayer. We have no qualifications or geographic borders, which allows us to assist families in emergency situations.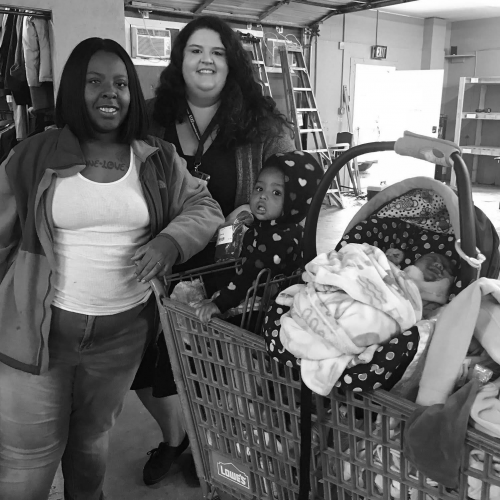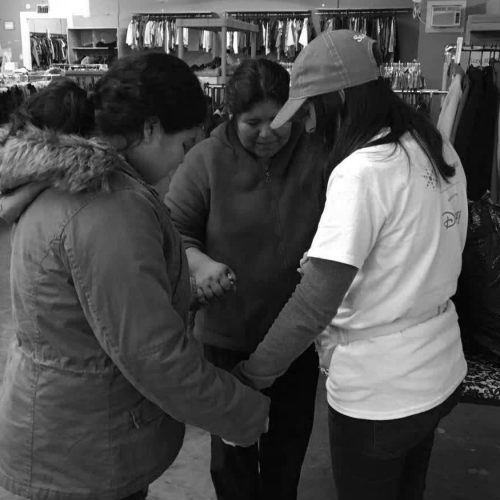 Most of the families that visit Mercy Mall have been referred by outside agencies, churches or neighbors and are currently in or exiting a situation that has resulted in financial hardship such as one or more of the following: homelessness, physical/mental disabilities, domestic violence, house fires, sudden emergency relocation, un/underemployment, substance abuse recovery, human trafficking, incarceration, extreme poverty, etc. If you are in need of clothing, household items and/or baby gear, please click the "Get Help" tab on the menu to be directed to our Appointment Request page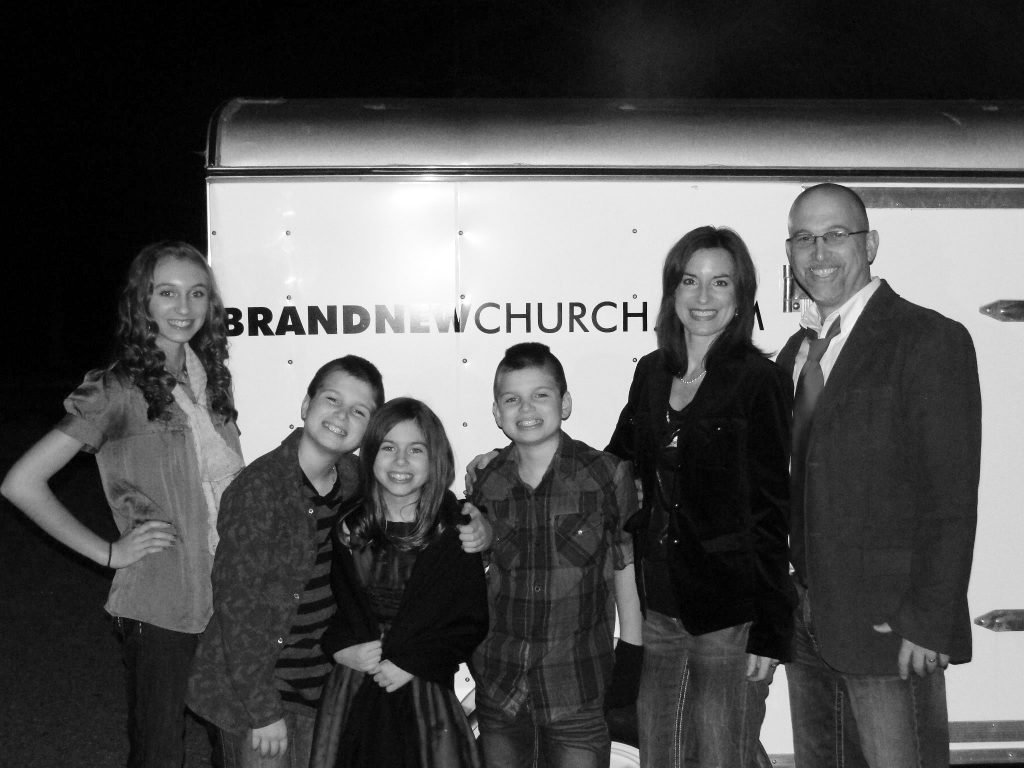 The History of Mercy Mall
The Mercy Mall of Virginia has humble beginnings in an elementary school in Midlothian, but that is not where it originally started.
The idea of a free boutique was born in the heart of Arkansas Pastor, Shannon O'Dell (www.brandnewchurch.com) and his wife, Cindy, shortly after watching the movie, Blind Side. One of their kids insisted on cutting the toes out of their shoes because they thought it was a cool trend, but it was the only way their friend could participate in P.E. "Why not a free boutique?", asked Shannon, "…where people could get a hand-up with dignity and excellence." The dream came alive in 2010 with the lease of a small warehouse in downtown Harrison, AR, population 14,000.
Stacey, the Executive Director of Mercy Mall of VA, served weekly in the shop until her family relocated to the Richmond area in 2011. The Jones family bid Mercy Mall, "Farewell!" and began their lives in the affluent Midlothian area where they were under the naive impression that there were no real needs. An article in the Chesterfield Observer illustrated how the recession was impacting local families stating, "They have cherry wood cabinets with no food inside". A tiny seed was planted in Stacey's heart as God continued to reveal reality.
Months later, an Arkansan couple, working/attending Liberty University in Lynchburg, opened a Brand New Church campus in Midlothian allowing the free boutique to be born in this area in Oct of 2011. A year later, the campus pastor shut down the campus and moved, leaving the Jones family to make a tough decision. After prayer and blessings from the founding pastor, the Jones family decided to take a leap of faith and keep the mall open.
It quickly grew from a table and a rolling cart displaying a few canned foods, toiletries, and coats to a 10,000 square foot facility at the Chesterfield Airport Office Park in less than 5 years! With God's guidance and provision the Mercy Mall of Virginia has become a resource and a refuge to thousands of local families and beyond!!
Download a copy of our Newsletter here: Year in Review 2022
"And my God will supply all your needs according to His riches in glory in Christ Jesus."
Philippians 4:19
Did you know you can Give without actually Giving? It's true!
Amazon and Kroger partner with nonprofits to give back a percentage of your everyday purchases. We would be honored if you chose us as your nonprofit organization (NPO) to support!
Click the links below to get started!
For Kroger:  Click this link: Kroger Community Rewards.  Sign into your account and choose NPO #80473.  We receive a quarterly check from Kroger!
Go to Mercy Mall Amazon Smile Link  and choose Mercy Mall of Virginia as your charitable organization. Amazon Smile will donate 0.5% of the price of eligible purchases directly to the ministry. All purchases must be made at the Amazon Smile Website or the Amazon app (being sure "Amazon Smile" is turned on).
Thank you for visiting our website and looking around! If you didn't find what you need here, please email your question to info@mercymallva.org.