Pack "Cases of Hope" for Released Offenders
We partner with local correctional facilities and programs to provide a fresh start to those entering back into society. Our Cases of Hope program focuses on packing the most needed items as well as providing things that would uplift, encourage, personalize, and entertain on their ride to their next destination. We may never get to meet these individuals, but we are confident that they will feel loved and valued upon opening their "Case of Hope".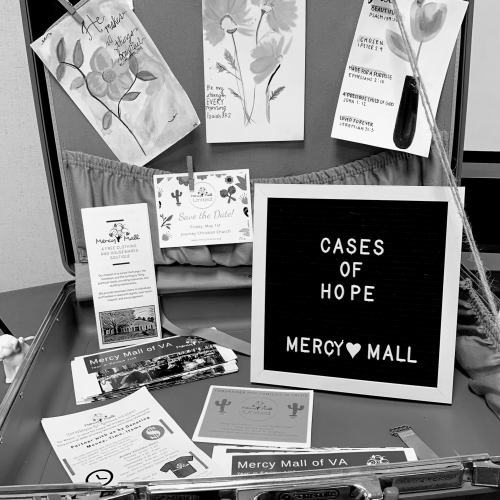 Each released inmate will receive a suitcase with a carryon that includes tops, bottoms, shoes, underclothing, and outerwear in the style they have indicated on the order request. We capture age, gender, race, height, weight, bra and underwear sizes, how they will leave the facility (bus or car), their destination, and the release date. Our team is trained to picture the individual and choose clothing that will make them feel valued and confident as they begin their new life. In addition, the case will include needed toiletries, a Bible with a topical verse reference, an inspirational adult coloring book/colored pencils, journal, a devotional, and a handwritten note of encouragement.
We all make mistakes and fall short of God's standards. We see prison as a place for much opportunity; a place for God to help someone hit the "reset" button… and it can become a place to heal, transform, and prepare. We want to continue the work God is already doing in these individuals and communicate that we are cheering them on in their new lives and they are loved and valued!
Philippians 1:6 "And I am sure of this, that he who began a good work in you will bring it to completion at the day of Christ Jesus."
Donate to give hope and encouragement to local families experiencing crises