Here is a condensed list of items we accept in new or gently-used condition.  Click the Individual Donation Request form above for an updated list of items we are currently accepting. There are many items we will accept that are not on this list, so always email info@mercymallva.org for specific questions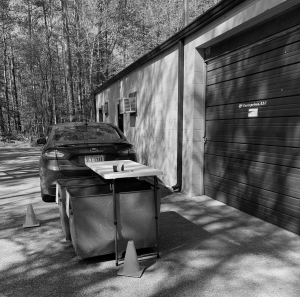 Household Items:
Air Mattresses/pumps
All bed linens
Pillows
Sleeping Bags
Throw Blankets
Bathroom necessities
Vacuum Cleaners
Lamps
Waste Baskets
Small appliances
Oven Items
Cooking Utensils
Dishes
Eating utensils
Food Prep Items
Can Openers
Seasonal: Air Conditioners/Fans/Heaters
Food/Toiletries:
All non-perishable pantry items
Pop Top and Ready-To-Eat
Toothpaste/toothbrushes
Deodorant
Razors/Shaving Cream
Shampoo/Conditioner
Soap/Body Wash
Any practical items  
Cases of Hope Specific:
Adult Inspirational Coloring Books
Colored Pencils
Extra Large Bra Sizes
Suitcases – with wheels preferred
Duffle Bags/Backpacks/Shoulder Bags
Purses
Baby:
Pack-n-Plays
Car seats (under 5 years)
Diapers
All newer baby items/gear
Clothing/Shoes:
Practical everyday tops and bottoms
Practical sport and work shoes
Pajamas
New underclothing
New socks
Seasonal:  jackets, coats, hats,
gloves, scarves
Misc.
English Bibles
Spanish Bibles
Drylighters
Devotionals
Any Christian Fiction/Self-Help
Notebooks
Brand name items for resale on Poshmark
Silent Auction Basket Items
Gift Cards of any amount to Grocery/Gas
Walmart/Target
Receiving and delivering furniture is a huge undertaking that we are currently unable to maintain.  We partner with the CARITAS furniture bank whose focus is furniture. 
The families we serve are in crisis and our focus is on stocking and providing the most critical/practical items needed.  Collecting those items takes up valuable space, time, and energy to maintain.  We do host silent auctions and will consider accepting stylish and trendy items for the home, but please email info@mercymallva.org first.
The pandemic forced us to streamline processes in order to get the items to the floor as quickly as possible, with fewer volunteers.  In the past, we were keeping about 40% and now we keep about 75% of what is dropped off.  We are truly grateful for those willing to take the time. 
Our receiving department is run solely by volunteers. We recommend preparing your donations and asking someone else to drop them off for you or working with the coordinator to find a solution.
We do not currently have the resources to buy and insure trucks or hire drivers to pick up donations, nor can our facility handle those volumes at this time. We are sorry for the inconvenience.