WE ARE SO EXCITED TO HAVE A BRAND NOW! This will be an ongoing fundraiser that will not only give us an opportunity to share about Mercy Mall, but also the message of the gospel! For God SO LOVED the world…and we want the whole world to know that good news! We will be designing super-soft shirts and quality products through A.D. Designs and their affiliates…it's a win-win for you and for the families in crisis we serve!
WE ARE JUST GETTING STARTED!
It costs money to keep an inventory…so in our infancy, we will be using mostly a pre-order option and placing an order when we have enough demand for an item. Thank you for your interest! Please share with friends and family and let us know if you have any ideas for products.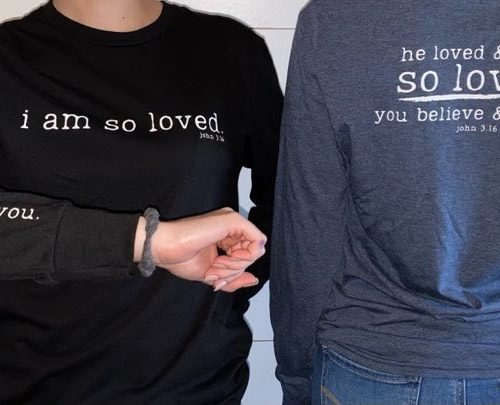 Donate to give hope and encouragement to local families in crisis